Italy is one of the world's most family-friendly destinations. Italy is well-known for its delicious food, millennial history, and breathtaking scenery, but it is also an excellent family-friendly destination. Visiting Italy with children is a recipe for a fantastic adventure. Families can have a lot of fun and make memories that will last a lifetime here. The combination of history, natural scenery, smouldering volcanoes, and well-preserved ancient ruins in Italy creates an undeniably captivating atmosphere. You can discover new and exciting experiences whether you want immersive cooking classes or a scavenger hunt through a celebrated museum, whether you want to sample every flavour of gelato or enjoy physical training like an ancient gladiator.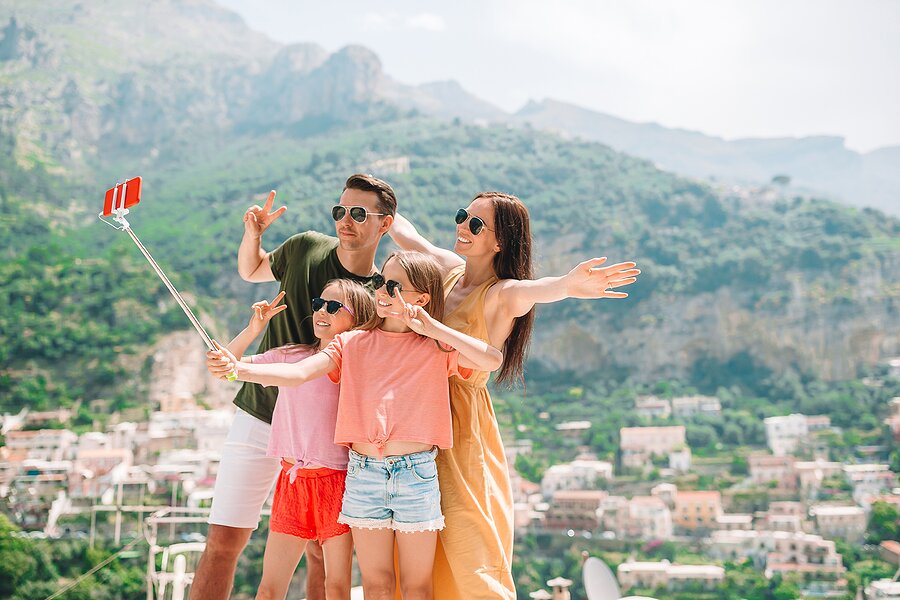 The list below provides ideas for the best places to visit in Italy with kids that will allow your family to make lifelong memories.
Rome, Lazio
Florence, Tuscany
Venice, Veneto
Siracusa, Sicily
Cinque Terre, Liguria
Lake Garda, Lombardy
Naples, Campania
Matera, Basilicata
Bergamo, Lombardy
Milan, Lombardy
Rome, Lazio
Rome is large and fast-paced, with fantastic excursions to enjoy during your family vacation to Italy. Rome captures your imagination whether you visit for the first time or the seventh time. Your kids will love the adventure, and you will love spending time as a family, with ancient ruins at the Roman Forum and masterpieces displayed in the Vatican Museums that bring fascinating history to life.
Activities for children: Bike through the Borghese Gardens, explore the Christian catacombs, climb Michelangelo's dome, and participate in a scavenger hunt in the Vatican Museums. • Art class • Cooking class • Become an amateur archaeologist Go to gladiator school.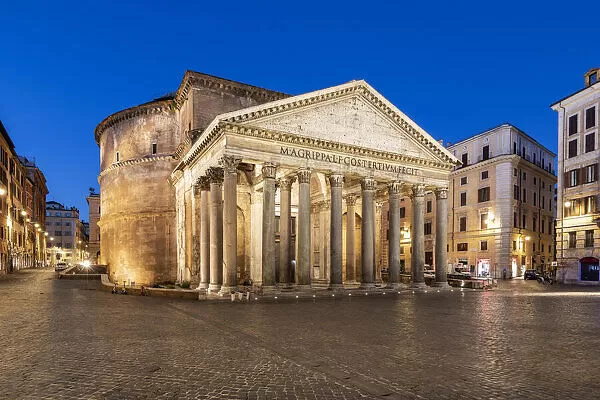 Florence, Tuscany
Florence is an irresistible city for children, with exceptional food, vibrant palaces, captivating art, and a welcoming ambiance. It's fun to get lost in the maze of winding Renaissance streets, with each new turn leading your family to views of 16th-century castles or the cathedral's looming dome.
Period costumes at Palazzo Vecchio • Cooking class • Uffizi Gallery scavenger hunt • Artesian visits on the Oltrarno • Art class • Climb the Duomo • Visit the Leonardo da Vinci Museum • Gelato-making class.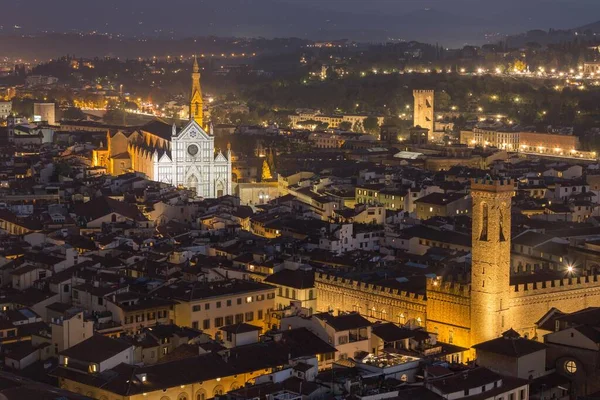 Venice, Veneto
Venice is a magical city that quickly enchants the whole family. It provides the ideal setting for family activities, with colourful houses, fanciful architecture, and canals teeming with boats, providing endless entertainment for both children and adults.
Activities for children include: a Grand Canal Vaporetto tour, an exploration of the Doge's Palace prisons, a scavenger hunt for Venetian lions, a gondola ride, a mask-making class, a glass-blowing demonstration, a cooking class, and a tour of an antique maze.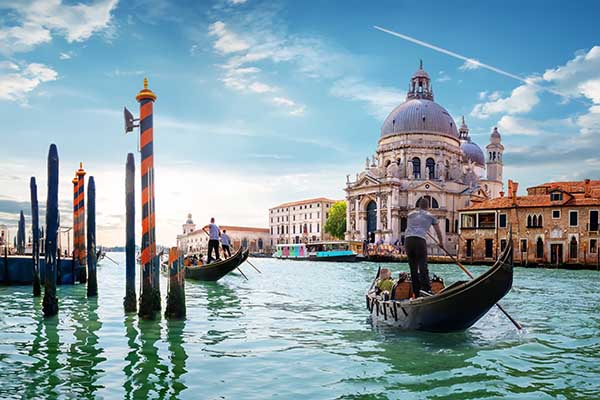 Siracusa, Sicily
Siracusa, or Syracuse, will captivate children aged five to eighteen, with titles such as oldest, largest, and best-preserved appearing throughout the city. With foundations dating back to the Ancient Greeks, you will be enchanted by the past as you explore new areas of the city.
Things to do with kids: Ancient Ortygia tour; Mount Etna visit; cooking class; food tour; Museo del Papiro visit; Greek Archeological Park visit; local markets visit; fishermen at the harbour wander Castello Maniace.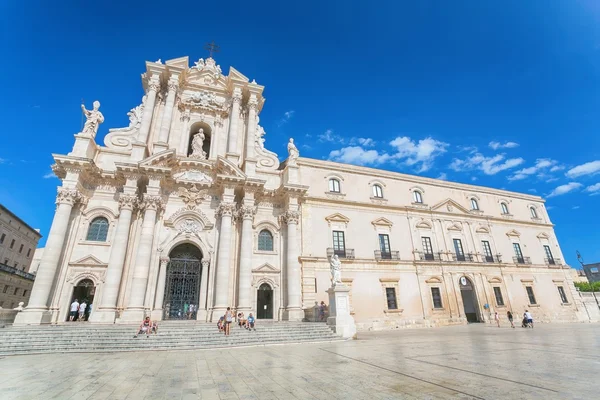 Cinque Terre, Liguria
Cinque Terre is undeniably memorable for its natural beauty, unique heritage, and lack of typical "must-see" attractions. The five towns on the Ligurian coast are the ideal active destination for your family, with natural charm and indelible wonder extending from the cliffs to the cafes, the sparkling waters to the colourful houses.
Activities for children: Hike the well-known trails; visit Montorosso's beach; explore the ancient towers; visit Castello Doria; and ride the scenic train between towns. Cooking lesson.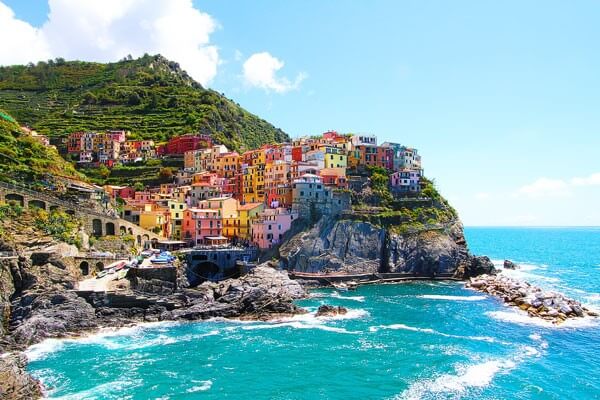 Lake Garda, Lombardy
Lake Garda is ideal for all types of families with children of all ages. Lake Garda, Italy's largest lake, reaches the foot of the great alpine hills and extends to the edge of the Po Valley. Calm beaches link charming towns, and the natural landscape complements the fascinating historic castles.
Activities for children: Visit Sirmione Castle, climb a clock tower, take a cooking class, sample local cuisine, visit famous amusement parks, explore a Roman villa, take a scenic ferry across the water, swim in the lake, hike, and mountain bike.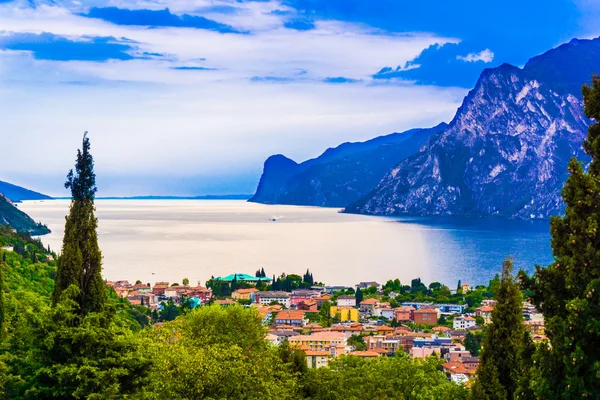 Naples, Campania
Naples offers the ideal combination of ancient insights, a captivating ambiance, and easy access to fascinating legends. The city appears chaotic and rushed, but it has a pace that the entire family will enjoy, with authenticity found in an exuberant lifestyle, delectable cuisine, and enthralling history.
Activities for children: • Pompeii and Herculaneum tour • Mount Vesuvius climb • Scavenger hunt at the National Archeological Museum of Naples • Gelato tasting.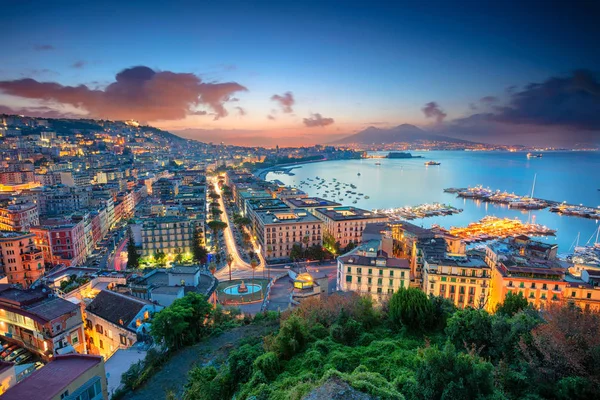 Matera, Basilicata
Matera is often overlooked, but it captures the imagination of both adults and children. The distinct ambiance of Old Town's scenery looming over Gravina Ravine leads to habitable caves that city residents used as homes from ancient times until the 1960s.
Explore the cave houses, descend into Palombaro Lungo, discover Parco della Murgia Materana, and discover the Museum of Contemporary Sculpture. Pay a visit to Casa Noha.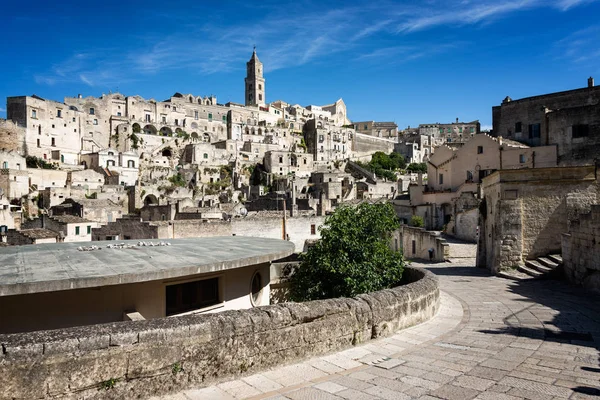 Bergamo, Lombardy
It's difficult to find cities better suited to bringing castles and knights to life than Italy, and Bergamo does just that. In the shadow of more famous Milan, the mediaeval walls protect the streets and residents from foreign invaders.
Activities for Children: Explore mediaeval castles • Visit the Civic Museum of Natural Sciences • Wander the city walls • Ride the funicular • Sample local cuisine • Explore the public gardens • Climb the tower • Discover secret passages • Scavenger hunt for Venetian lions.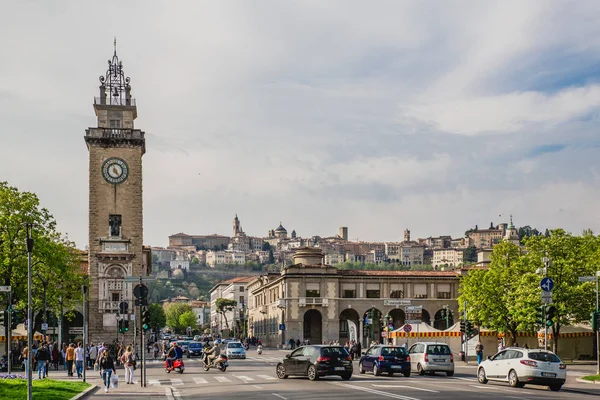 Milan, Lombardy
Milan is famous for its fashion and glamour, but it is also a wonderful place to visit with your family. More than 2,000 years ago, Romans established the city as a legion outpost, paving the way for the prestigious rise of a powerful city-state during the Renaissance.
Activities for children: • Experience royalty • Explore castles • Take a cooking class • Cruise the Naviglio Grande canal • Visit the Library of Children • Visit the botanical gardens • Sample chocolate • Scavenger hunt at the art museums.