Cities with the most exciting nightlif each evening, the Sun sets, leaving us in complete darkness, and in that complete darkness, we have learned to decorate our lives with thousands of man-made lights. Cities that are absolutely romantic at night are interesting; precisely because the evenings are a welcoming time after day jobs, classes, and daily life chores. It is in the evenings that you can truly relax and enjoy yourself.
Unfortunately, not every city is well-versed in nighttime revelries, so we thought we'd give you a quick glimpse into the cities that are lovely and fascinating at night. This is not only a guide to cities' partying nightlife; rather, it is a tribute to all the places that are vibrant and intriguing at night, towns where you can do almost anything after dark. When the sun goes down and the city lights start to dazzle, walk outside and appreciate the night.
Here are several cities that are much more intriguing at night.
Paris, France
Paris, the ultimate romantic destination for the traveling globe, is yet another magnificent city at night. However, its appeal differs from that of other cities since we wish to draw your attention to night walks in Paris. The Seine River attracts many lovers and individuals from all walks of life who come to wander and enjoy the evening. So taking a walk along this lovely river is one of the nicest things to do in Paris. The river bank is particularly well-lit in the Latin Quarters and near St-Germain-des-Prés. These are also the places that are renowned to be more active and livelier than the others. Another unforgettable experience is a nighttime river sail on the Seine.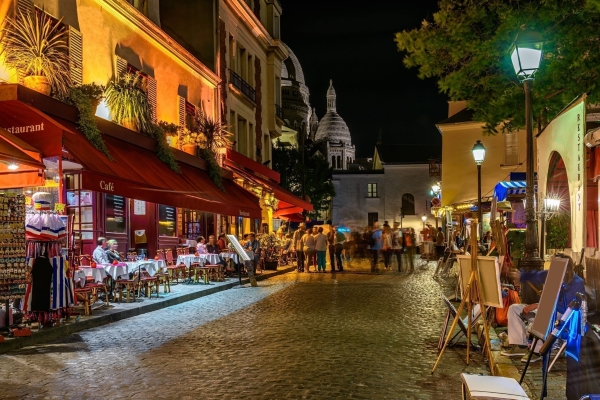 Amsterdam, Netherlands
The metropolis of all things wild and happening is ideal for night owls. This is for those of you who are naturally gregarious and enjoy socializing. Amsterdam is a lovely city, and its allure multiplies tenfold at night. In Amsterdam, there are countless late-night cafes, discos, red-light districts, and other attractions to visit. Of course, Amsterdam is also home to the world's second most frequented concert venue, the Concertgebouw, so if there's something going on here, you should attempt to be a part of it just for the experience. The party at Jimmy Woo, one of the city's trendiest and most exciting clubs, lasts until morning and is ideal for partygoers. Then there's the Amstel River, which winds through the city and provides another option for a nice night's walk.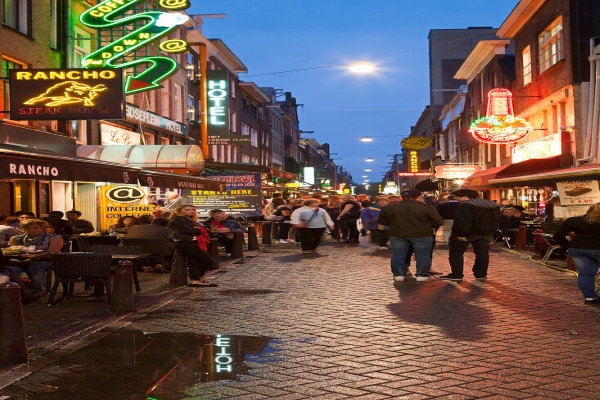 Tokyo, Japan
When the sun goes down, Tokyo becomes a glittering city of wonders. At night, the city is illuminated by a million lights, and it is an unforgettable experience. Tokyo nightlife has it all, from surprising meals to karaoke bars and nightclubs. At night, you're in for a treat, as people flock here in large numbers to take advantage of the myriad attractions. When visiting Tokyo at night, the two most important things to do are eat and buy. The red light district of Kabukicho, Shibuya for its nightlife, and Ginza for excellent dining are all attractive spots to explore at night in Tokyo. Don't forget to climb the Tokyo Tower for a beautiful nighttime view of the city.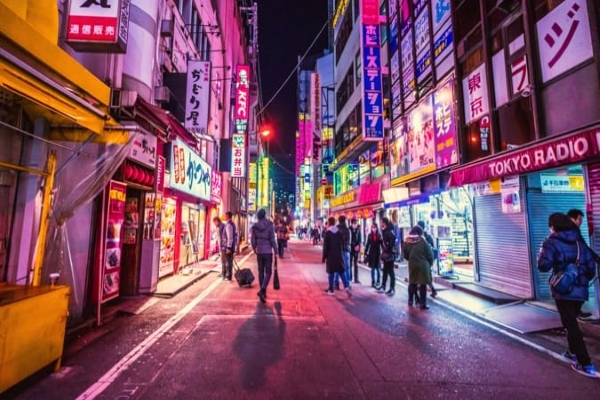 Bangkok, Thailand
No, we are not stating the obvious, even though you have that option, rather we are directing you to the Bangkok night markets. Bangkok boasts some of the best spots to visit at night and is one of the top places to shop at night. Aside from shopping, you may also sample Bangkok's street foods and partake in nighttime oddities. The Rot Fai Market in Srinakarin is one of the city's largest and most fascinating markets, with a great selection of clothing for sale. Asiatique is a rustic open mall that is ideal for spending an evening with friends and family. It is a little more pricey than the others, but it is ultimately a fun site to visit. However, if you want to buy bogus brands, go to Patpong, where the boundary between imitation and real is indeed quite thin. Also, if you haven't already, eat Thai food while in Bangkok.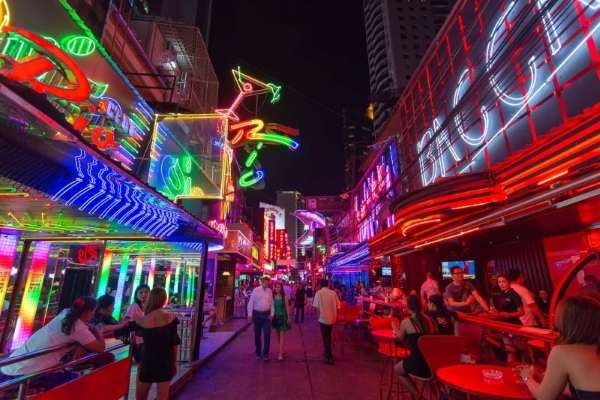 Hoi An, Vietnam
Hoi An is a wonderful place for travelers in every way. The fishing village, which has been designated as a UNESCO World Heritage site, is ideal for a night of partying. It exposes itself to tourists through history while also exhibiting its modern aspect. Hoi An, the face of modern Vietnam, is where you can buy cheap alcohol and wonderful Vietnamese food, making it a refuge for budget travelers. The city streets are festooned with globe-shaped lanterns, and street merchants sell everything from souvenirs to delectable local cuisine. Buying a wish candle and floating it down the Thu Bon River at dusk is one of the most exciting things to do here. This small fishing community is truly humbling, with just the right mix of fun and frolic, as well as a dose of tradition and legacy.