All the best and most wonderful things to do can be found in New Zealand, which has an abundance of both natural beauty and cultural history to discover. Whatever your interests may be—be they hiking, history, or just a healthy appetite—New Zealand has plenty to offer you.
The only drawback to New Zealand's abundance of breathtaking attractions is that it might be difficult to narrow down the options. Though, if you're just in New Zealand for a little holiday, this is pretty much a must.
In light of this, I though I'd give you a rundown of some of the top attractions and activities in New Zealand to check out on your upcoming vacation. I have no doubt that you will find many spots across the country that you will come to adore.
Please find attached a small map I made to help you locate some of the more important landmarks on your journey. Check out the stars that represent the information below.
Check out the details below to learn about the top attractions in New Zealand. Have a wonderful time away.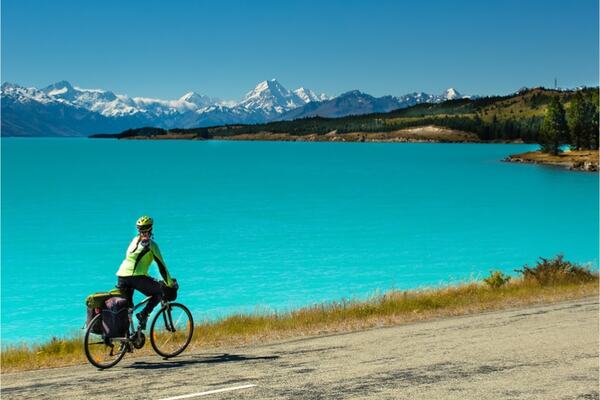 Explore Milford Sound
Visit Milford Sound in the southwestern part of South Island by taking a boat tour instead of driving. If you're a fan of the outdoors, this is one of the top activities in New Zealand for you.
Rudyard Kipling called this Ice Age creation "the eighth wonder of the world." It's impossible to argue with him when you see the mountains, waterfalls, and dolphins playing in the water all around it.
The Milford Discovery Centre and Underwater Observatory is the place to go if you want to see what it's like to be underwater without getting wet.
Queenstown is an adrenaline junkie's paradise
Queenstown is located on the southwest coast of South Island. Moving to a new city is like entering a whole new world. Queenstown is the best place to go skydiving or bungee jumping in the country.
The Shotover Canyon Swing is the highest commercial cliff leap in the world, and you may give it a go if you like.
Skiing in Queenstown is world-famous, so even if you're not an adrenaline junkie, you should definitely pay it a visit if you're in town during the winter or spring. A trip here is one of the most exciting things you can do in New Zealand.
Visit the beautiful city of Dunedin.
Located on the southeast coast of South Island, Dunedin has a population that includes both Scots and Maori.
Stunning Victorian and Edwardian buildings and a plethora of native species make this city a cultural melting pot that you must experience. Hiking or biking on the neighboring Otago Peninsula is the greatest way to see the endangered yellow-eyed penguins.
Also, a stroll or bike ride on the neighboring Otago Peninsula is the greatest way to see the endangered yellow-eyed penguins.
Visit stunning Christchurch
History buffs will be amazed by Christchurch (and well worth seeing when visiting the South Island).
Oh, and while you're in town, stop by the International Antarctic Centre, take a stroll along New Regent Street, and fuel up with a meal at The Noisy Lobster, which, as the name suggests, features some of the best lobster in the city.
Abel Tasman National Park Hike
Abel Tasman National Park is a beach paradise in the northwestern part of the South Island. Sand in your car will be worth it to see this place, trust me. There are golden sand beaches, crystal clear blue sea, and verdant forests all around.
This wonderful natural beauty place is perfect for a day of exploration along the coastal route, a kayaking adventure in search of seals and dolphins, or a quiet afternoon on the beach.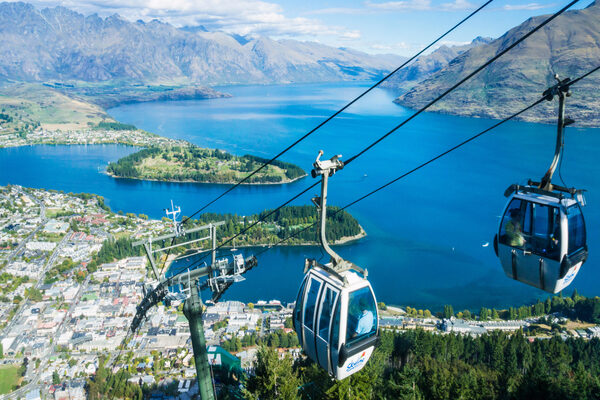 Take in the Hawke's Bay sunrise.
Just three words: wine tours on bicycles. Do you happen to be paying attention? Hawke's Bay may end up being your favorite place to visit on the whole trip if you have a penchant for either wine or cycling.
After a day of touring the farmers market and the nearby Ruahine and Kaweka Forest Parks, relax with a bottle of red wine and a good book. You can indulge in life's better pursuits in Hawke's Bay.
Avoid embarrassing situations by designating a sober driver.
Additionally, Te Mata Peak is the place to be if you want to see a beautiful sunrise.
To view the volcano on White Island, Whakaari
White Island, also known as Whakaari, is an active volcano in the Taupo Volcanic Zone that is accessible by boat and is one of New Zealand's most recognizable landmarks. White Island, located just off the east coast of North Island, is a fascinating spot to explore, and volcanologists can often be seen there watching the volcano's activities.
Scuba diving in the ocean around the volcano is a once-in-a-lifetime opportunity to get a glimpse of the world beneath the waves.
Exploring Te Whakarewarewa Geothermal Valley
Travelers to Rotorua just must stop by the Te Whakarewarewa Geothermal Valley. In addition to boiling mud pools, it is home to Pohutu, the largest active geyser in the southern hemisphere.
Stop by the New Zealand Maori Arts & Crafts Institute for a taste of Maori culture, along with a welcome ceremony with traditional music and dance.
It's up there among the top of New Zealand's attractions.
Find the charming, Hobbiton!
Believe me when I say that if you're a lover of The Lord of the Rings, this is one of the coolest things you can do in New Zealand.
True fans of The Lord of the Rings will have dreamed of seeing The Shire, and if you're planning a road trip through New Zealand, you can! Stop over at the most charming village in all of Middle-earth and have a beer at The Green Dragon Inn.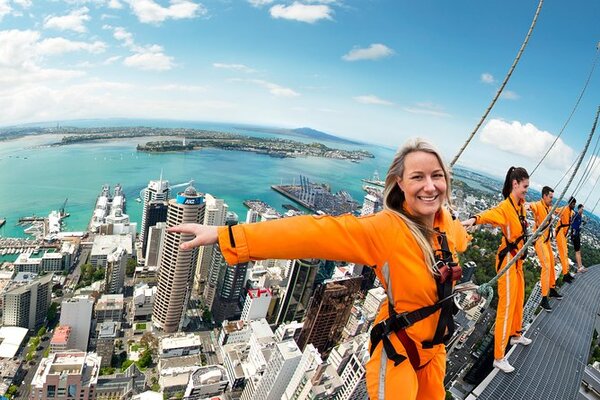 This journey is pleasantly lovely and quaint, even if you aren't a lover of Tolkien's work.
Visit the one-of-a-kind Glowworm Caves
The Glowworm Caves, located on the North Island close to Waitomo, are an unforgettable experience. Hundreds of thousands of tiny glowworms, found only in New Zealand, populate the caves of Waitomo.
Get out on the water with a guided tour of this stunning locale.
Don't miss out on Auckland's thriving culture.
While it's lovely to see the sights and experience local culture on a road trip, it can be refreshing to return to the hustle and bustle of city life.
Auckland, the largest city in New Zealand, is consistently ranked as one of the best places in the world to visit, so it's well worth your time to find out what makes it so special. It has a wide variety of attractions, from museums to a bungee jump, restaurants from around the world, and more.
Stop at SidArt for some of the city's most creative cuisine, but be prepared to pay a hefty premium. That's no exaggeration; it tastes great.
Visit Piha Beach and look for Lion's Rock.
Piha is just one of New Zealand's many stunning beaches.
Put on some sunscreen and your swimsuit, since it's time to check out this famous coastline. Remember to look for Lion's rock, too.