Midi skirts are a wardrobe essential that fall somewhere between a mini and a maxi skirt. These versatile pieces of clothing can be worn at any time and in any setting to suit your various styling moods. Wear them inside for a house party or outside for a casual day out or date night. These skirts are also appropriate for all seasons! Simply pair them with the perfect stockings or a pair of high-rise socks to look either elegant or cool. Wear them with a coat in the fall, while a skirt-blouse combination is best for spring or summer, and wear them with an oversized sweater in the winter. These midi skirts are also appropriate for all age groups and are the ideal combination of style and comfort. We have a collection of the best for all your events and occasions, from high-waisted designs to chic floral prints. So, whether you're looking for elegant A-lines or timeless denim, check out our list to find the best pairs on the market right now.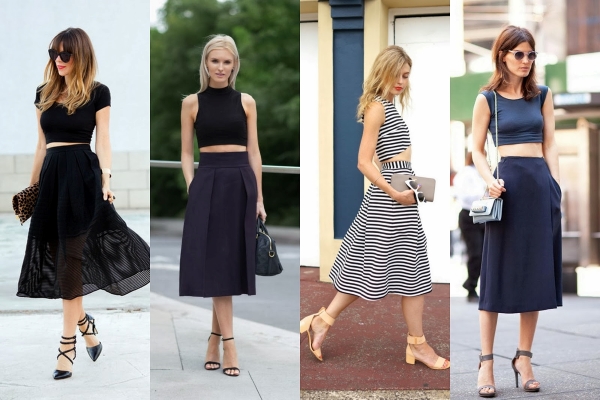 13 Best Women's Midi Skirts for Every Occasion
1. Best Overall: EXLURA High-Waist Midi Swing Skirt
Exlura's super-cute midi swing skirt has an elastic closure that makes it easy to wear. It's made of lightweight polyester fabric and is fitted in an A-line shape to look flowy and breezy, and the best part is that it has pockets! This chic polka-dot colored skirt is available in a variety of colors and can also be worn as a maxi depending on your height and the size you order. Wear it all year and look your best because it is appropriate for a variety of occasions, both casual and formal.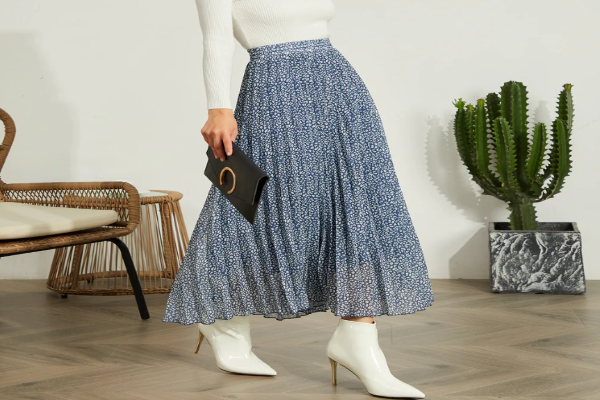 2. Best for Summer: Kate Kasin High-Waist Pleated A-Line Skirt
Turn heads this summer with this stunning Kate Kasin midi skirt, which has an A-line shape with a pleated and flared design to make you feel light and summery. The midi-length swing skirt has an elasticated waist to make it easy to put on and a layer of lining to make it easy to wear out and about. It comes in a variety of prints and designs, with or without pockets depending on the version you choose.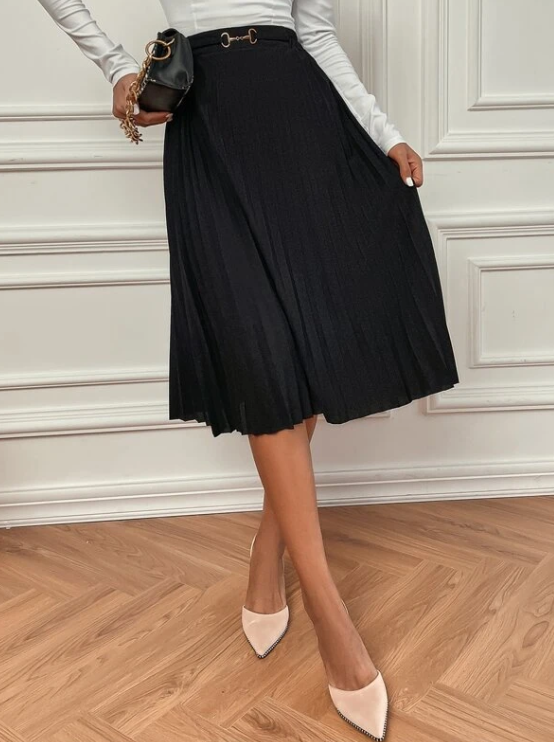 3. Best Asymmetrical: DJT Women's Flowy Handkerchief Hemline Midi Skirt
Grab DJT Women's handkerchief skirt for a sassy looks on a special day or night out. It has an asymmetrical and flowy hemline that will make you stand out while also making you feel breezy. The midi skirt also has an elastic waistband closure and ruched gathered deco at the waist for a fashionable twist. Because it is made of high-quality fabric, the rayon spandex material is soft, flowy, and breathable, keeping you looking and feeling great.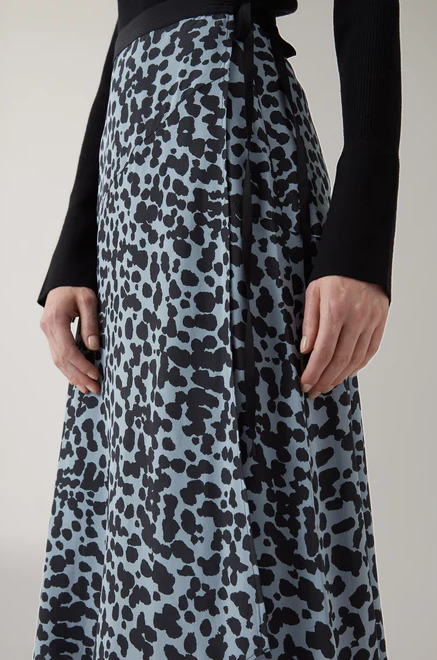 4. Best Vintage: Belle Poque A-Line Skater Midi Skirt
Shop Belle Poque's classy flared A-line skater midi skirt for a vintage look! This charming high-waisted number comes with open side-seam pockets and a self-tie bowknot belt for a relaxed and versatile fit, making it ideal for an outdoor picnic or garden party. Except for the white skirt, which comes with the lining, the skirt is available in a variety of colors without lining and with a concealed back zipper.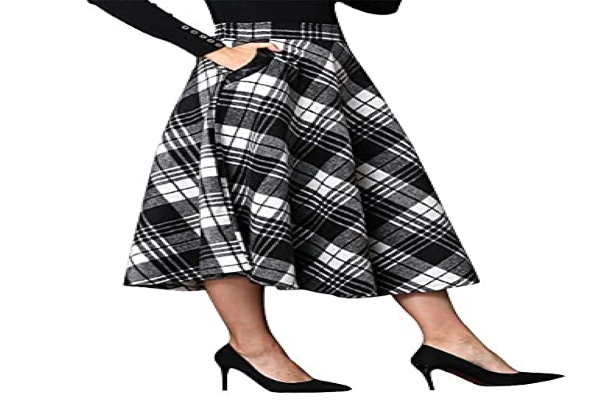 5.Best Casual: Naggoo Women's Polka Dot Midi Skirt
If you are looking for a new casual midi skirt to add to your spring wardrobe, this polka-dot printed midi skirt is perfect. The trendy high-rise skirt has an A-line hem and an elasticated waist for a comfortable fit. The non-see-through skirt is pleated in ways that add personality and volume to your silhouette and is made of a lightweight and durable fabric. This lovely and comfortable item has pockets for versatility and is suitable for all seasons.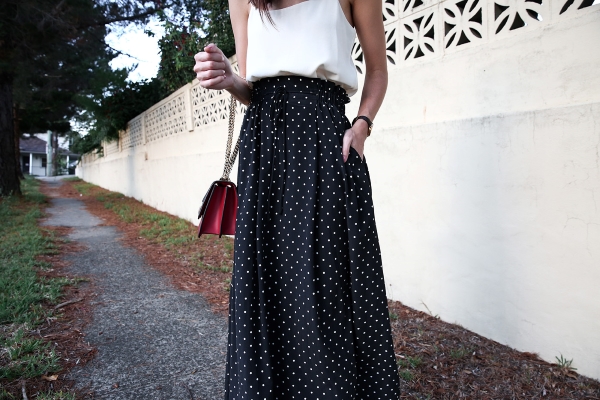 6. Best Classic: Sweaty Rocks Women's Casual Midi Skirt with Pockets
Try this Sweaty Rocks pleated skirt for a solid, classic pleated skirt that works well on a casual day out. It has an A-line hem and an elasticated waist for comfort and ease of wear. The skirt is made of a soft, breathable 100% cotton fabric and has a tie string attached for on-trend embellishment. The skirt is perfect for everyday wear and has two large pockets for storing essentials like your phone, wallet, and keys.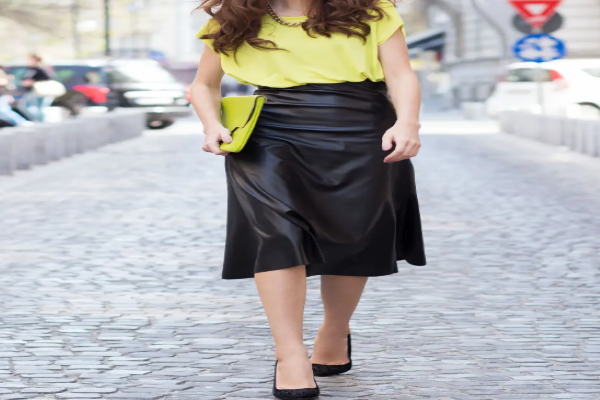 7.Best Print: Soowalaoo Silk Satin Leopard-Print Midi Skirt
Show off your wild side in this chic and glamorous leopard print midi skirt made of silk and polyester. This baby from Soowalaoo is high-waisted for a flattering silhouette, made of soft, premium-quality fabric, and has an elasticated waist closure for the perfect fit. Because of the glossy shine it emits, this A-line midi skirt is appropriate for both casual and special occasions, making you look incredibly trendy and gorgeous.
8. Best Versatile: MEROKEETY Women's Boho Leopard-Print Skirt
Midi skirts with a nice flow are popular no matter the season or style. This one is no exception; it's soft, light, and comfortable enough to sleep in. In the winter or fall, the midi skirt can be worn simply or with stockings. This flowy skirt features an A-line hem, pleated design, and a stretchy high waist. You can get it in a variety of colors, with the exception of black, all of which include a lining to keep the fit secure.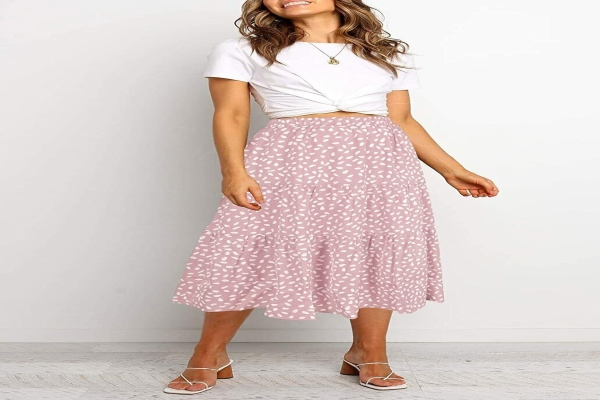 9. Best for Formal Wear: Vfshow Ruched High-Waist Pencil Midi Skirt
Looking for formal wear with a modern twist for a big work meeting? This Vfshow midi skirt is a great mid-calf skirt that you can wear to work as well as casually for after-work drinks or something a little crazier. The midi-length high-waisted skirt has a ruched and ruffled design as well as a pencil skirt fit, making it look both elegant and glamorous. The skirt's elastic waistband makes it easy to slip on and off, eliminating the need for clasps and zippers.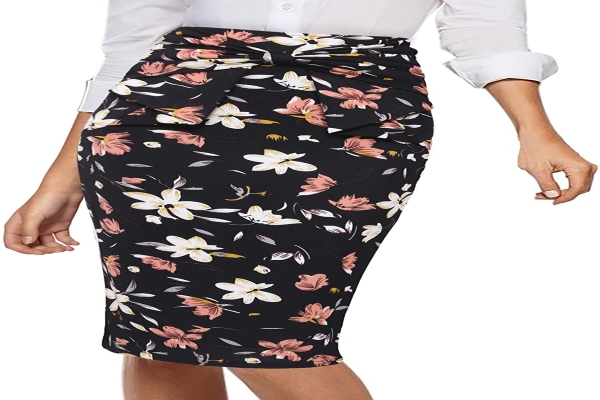 10. Best for Holiday Outfit: Floerns Boho Scarf Print Midi Skirt
Everyone needs a vacation, but if you're fortunate enough to be going on one soon, this midi skirt is a great holiday outfit to pack. The elastic waist of the ultra-comfortable skirt makes it easy to put on at the beach, and it also has a beautiful scarf print with pleats made of soft polyester. The lightweight boho skirt is also flowy and can be worn with tights and a coat during the colder months.
11. Best Lightweight: PRETTYGARDEN Ditzy Floral Skirt
Grab this dainty and pretty floral skirt from PRETTYGARDEN for any occasion, whether it's a casual day out or a sophisticated garden party. The high-waisted wardrobe staple has an elastic closure and an asymmetrical hem that makes it look wonderfully quirky. The skirt is lightweight and has durable seams, as well as a dressy hi-low fit, and its bohemian print and flowy style make you feel breezy and totally ready for a relaxed day out.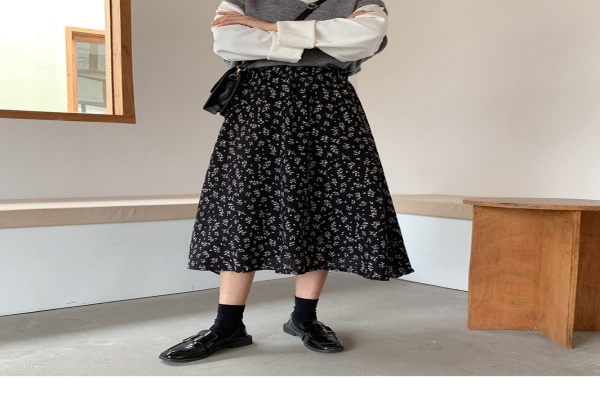 12. Best Fit: The Drop Women's Maya Silky Slip Skirt
Try this 90s-inspired slip skirt from The Drop store for a muted tone and classy look, making it the ideal addition to your work wardrobe. Dress it down with a tee or up with a fancy top to make the most of this stunning slip midi skirt. The elasticated waist allows you to easily slip it on while providing a flattering fit. The skirt's fabric is so soft and flowy that you can feel the breeze against your skin in any season.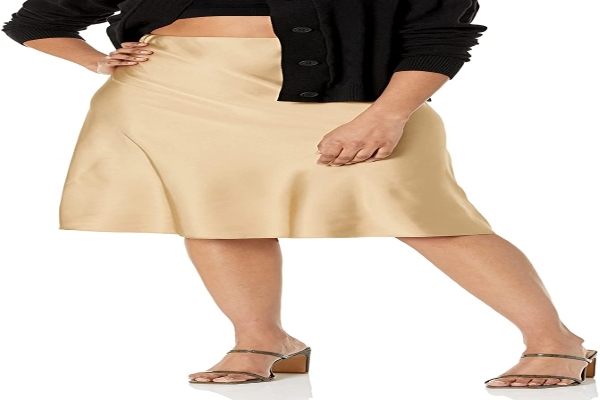 13. Best Comfort: Kate Kasin Flared Stretchy Midi Skirt
Another stunning midi skirt by Kate Kasin, this flared and stretchy number is both comfortable and stylish for a day at the beach. The lightweight skirt has an A-line fit and a side zip closure for a customized fit. Its elasticated waist makes it easy to wear, and it's made of a flexible fabric that makes you feel relaxed and at ease. The high-waisted jersey skirt is available in a variety of colors and designs, all of which are appropriate for wearing on vacation or to a dinner party.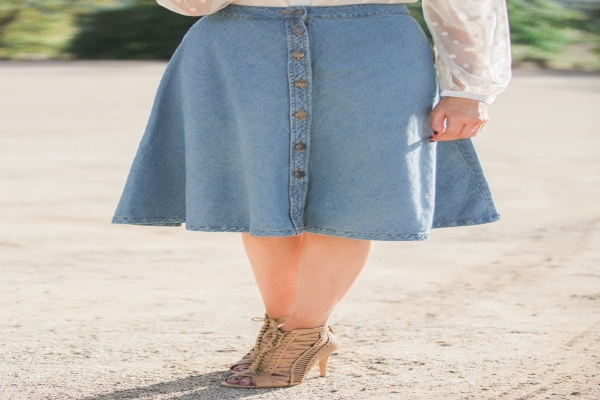 How to Choose the Best Midi Skirt for Your Shape
When it comes to midi skirt fit, you must decide whether you want a loose and flowy look or a fitted pencil look. The former is more comfortable and appropriate for casual occasions, whereas the latter can be interpreted as a work outfit that also looks great with fun tops and blouses.
Closure
The majority of midi-length skirts that are worn casually have a pull-up elasticated waist closure. If you're looking for convenience, this is the place to be. If you want something more fitted, a zip closure is the way to go.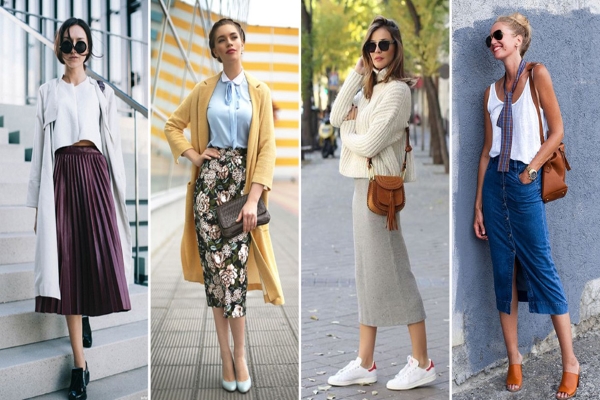 When it comes to clothing, fabric is always important.
Look for cotton and cotton blends if you want something lighter and more breezy. Rayon is ideal for creating a smooth, second-skin feel that allows the skin to breathe. If you want something a little more substantial, choose heavier fabrics that don't flow much, such as leather and denim. Midi skirts are perfect for any occasion! Midi skirts can be worn to casual events, house parties, and formal office events. These skirts, when properly styled, can help you receive numerous compliments at these events. Choose skirts that are made of a lightweight but durable fabric. There are many midi skirts on the market that have secure pockets for storing your essentials. You should choose skirts with waistbands that are secure. However, it is best to avoid those made of see-through fabric.