Sunsets are becoming increasingly later, and the sun is finally making its long-awaited reappearance. The future appears to be exceptionally bright, which means now is an excellent opportunity to invest in a new pair of sunglasses to guarantee your eyes are protected in style.
This season, we want aviators, gorgeous cat-eyes, and statement-branded styles, but who says you only need one pair? We keep a sunglasses wardrobe with various lens colors, frames, and forms for various weather, clothing, and emotions. That includes thick-rimmed, dark sunglasses for an all-black summer style, as well as light metal frames with pink or yellow lenses for cloudy spring mornings, and everything in between.
The 1970s are the decade that never goes out of style and this is also true of eyewear trends the enormous frames of this decade are still popular now. If you're looking for an investment pair of designer sunglasses, Chloe is the brand to go for right now.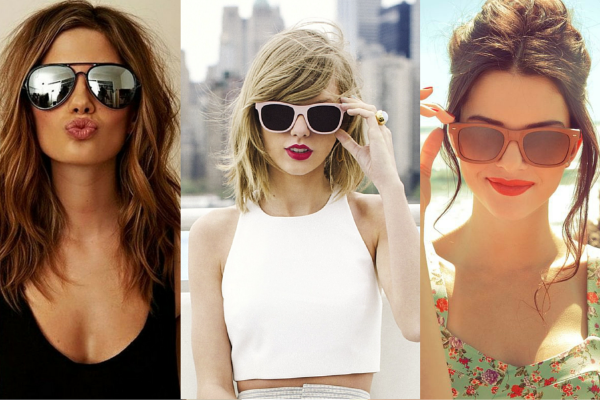 For a pair of sunglasses, you will wear year after year, look for circular frames in neutral metallics and light-colored acetates.
Most Fashionable Sunglasses to Buy
Wayfarers are flattering on all skin tones and have a modern twist with their directional lavender tint. The orange lenses give them a sunset vibe.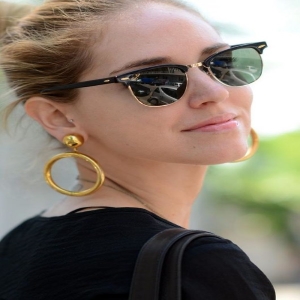 Top shop Yellow Square Sunglasses
When pink and orange are too vivid, try this lovely pale peach tone. These sunglasses are on trend, with tapered arms and square frames.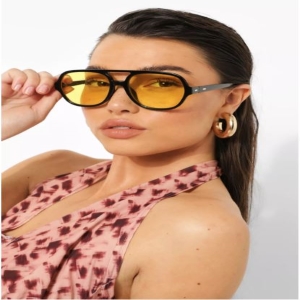 Mango Acetate Frame Sunglasses
Lilac and pink are the perfect feel-good summer hues, and they complement each other well. Style with the best summer dresses for a seasonally chic appearance.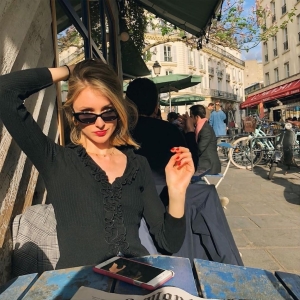 Dolce & Gabbana Blue Sunglasses
Structured sunglasses will add instant gloss to any look. The icy blue tint provides a softer touch that allows these to be worn with both formal and casual outfits.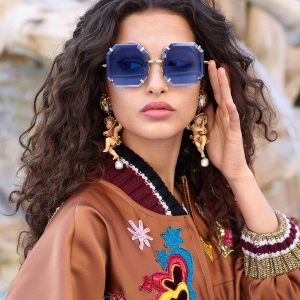 Saint Laurent Square-Frame Sunglasses
This pair of sun-inspired frames is less dense due to the acetate frame's softer finish, making them more adaptable.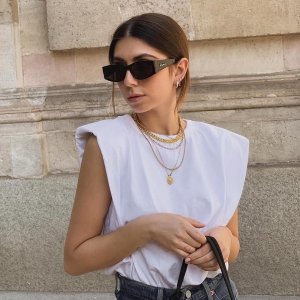 Le Specs sunglasses should be on your list. The rectangular-shaped frame gives a fashionable touch.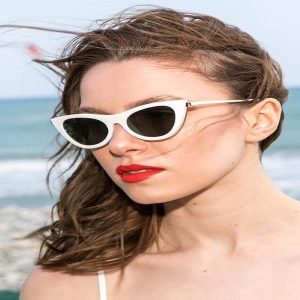 Dior Montaigne Square-Frame Sunglasses
Are you curious about what boho style is? If you want to dabble in the style, these black and gold sunglasses evoke a bohemian vibe from the 1970s while remaining current and directional.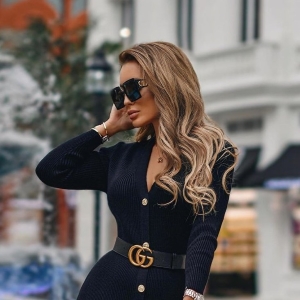 Tortoiseshell eyewear will never go out of style, and the enormous design makes them both timeless and trendy. Style your denim trends 2022 with a dark wash midi skirt.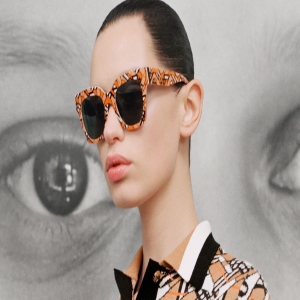 The dramatic size of these sunglasses, a favorite of style queen Olivia Palermo, can lend flair to any outfit. Because of the brown color, they will go with almost anything.
Miu Miu sunglasses have an enormous circular design that is great. The gold frames will enhance your complexion, while the eye-catching lens details will set you apart from the crowd.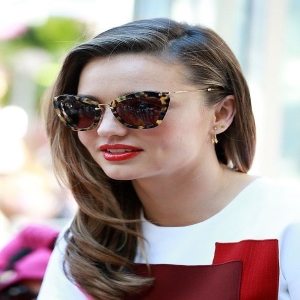 When it comes to the '70s style, Chloe does not disappoint. Pair of angular sunglasses are excellent for figuring out how to outfit flared pants; simply pair them with a gorgeous floaty blouse.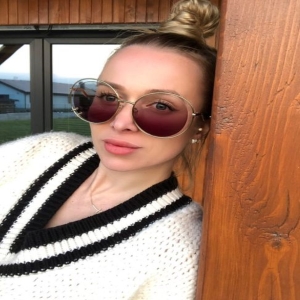 Quay Ivory Statement Sunglasses
These striking are excellent for soaking up the rays without breaking the wallet. They have a classy finish and would look great as part of summer work attire.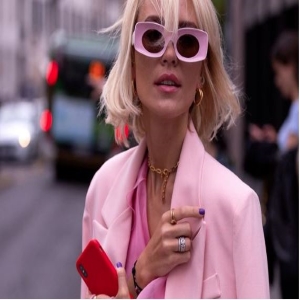 Gucci Cat-Eye Frame Sunglasses
Star-studded glasses, not for the faint of heart, are great for what to wear to a festival this summer, evoking the spirit of rock and roll with their ornate style.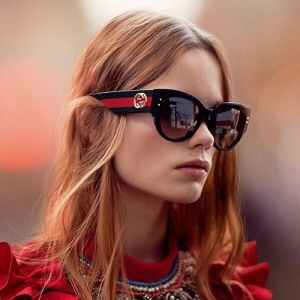 Versace Medusa Black and Gold Sunglasses
Versace is responsible for some of the biggest handbag trends in 2022, and the brand's run-on accessories continue with these eye-catching black and gold sunglasses.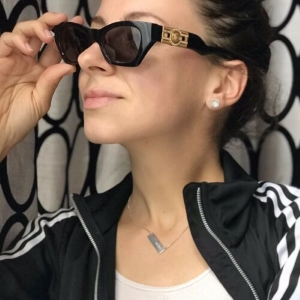 Ray-Ban Black Classic Wayfarers
Wayfarers are the epitome of timeless style. And you'll keep coming back to this elegant style. These may be customized with prescription lenses, which is wonderful news for those who wear glasses.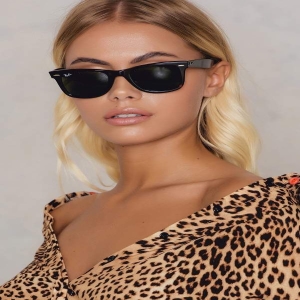 Zara Red Acetate Cat-Eye Framed Sunglasses
Zara is known for providing trend-led items at reasonable prices, and their sunglasses are no exception this season.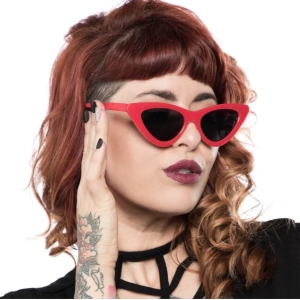 Chanel Silver-Tone Pilot Sunglasses
Chanel, keep things trendy with these engravable arm sunglasses featuring graduated lenses and 100% UV protection.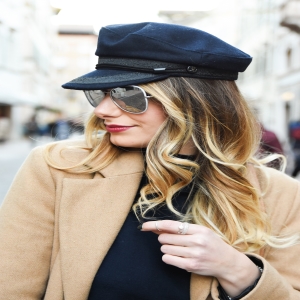 Dior Club Logo-Print Sunglasses
To produce a stylish spin on sporty trends, oversized lenses in a visor-like shape are mixed with high fashion brand motifs. A daring style, do you want people to know you've invested in luxury sunglasses?