People are enthusiastic about their kitchen appliances. When asked about their favorites, words like love and can't live without will be used emphatically to describe a favorite bowl or a trusty knife, as if they were discussing a significant other in the next room. With even more affection at times. And, like the ideal match, the best gadgets aren't usually the most expensive or cutting-edge. Most are the tried and true, ones who just make life easier by being present. They are quiet and discreet until their brilliance and utility come through. It's difficult to tell if we're talking about a grill pan or the ex from college who got away. Things include a measuring cup for baking and a lid to keep a pot from boiling over. A device for flawlessly slicing eggs and the juicer that puts all other juicers to shame. A mandolin is used by all experienced chefs, and a jar opener has been around since the grandparents were in high school.
A well-equipped kitchen stimulates me to create more imaginative recipes and motivates me to bake and cook for my family on a regular basis. The truth is that you don't need a million spatulas or ten various mixing bowl sizes. Clutter is, in fact, a good cook's biggest enemy. Choosing high-quality tools over quantity makes a huge impact!
Two (2) wooden cutting boards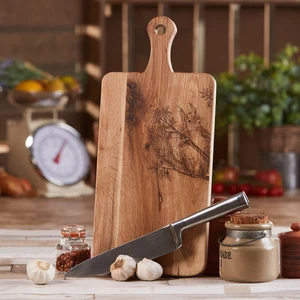 Simply put one board for garlic and onions and another for everything else! You don't want you're newly cut fruit to smell like garlic, do you? I like to buy bamboo boards since they are constructed of long-lasting, low-maintenance wood.
Measuring cups and spoons in stainless steel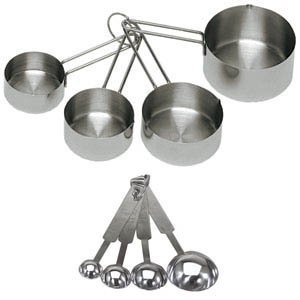 An excellent set of stainless steel cups and utensils can endure indefinitely. Ceramic and plastic options are ornamental and attractive, but they are not functional.
Baking sheets insulated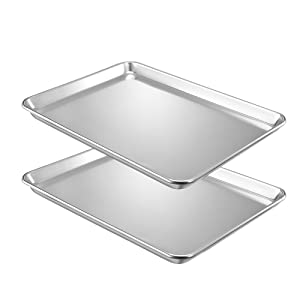 These are secret weapons you didn't know you needed! These baking sheets' insulation ensures consistent baking and browning of cookies and sweets. There are no scorched bottoms.
The best peeler and the ouchless can opener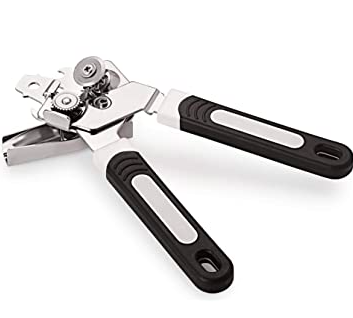 Guys, save you a tetanus shot. Leave it to the Swiss to create engineering that makes life easier and more efficient.
A chef's knife, a paring knife, and kitchen shears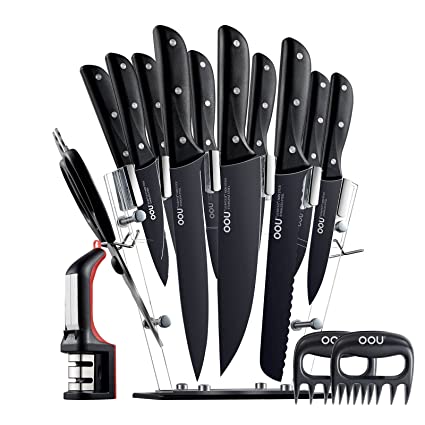 Quality-made, SHARP knives are the foundation of every kitchen. There are numerous possibilities, but WUSTHOF, HENKEL, or GLOBAL brand knives are a good place to start. Remember that a sharp knife is a safe knife. Kitchen shears are my life! I sanitize them often and use them to cut up meals for my toddlers, trim raw chicken, trim asparagus, and artichokes, the possibilities are limitless!
Wooden cooking utensils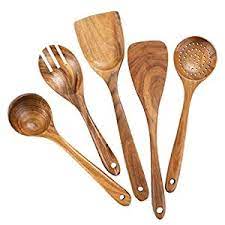 Why use wood instead of plastic/rubber? They will not melt or crack. They will outlast you. They will not scratch your beautiful pots and pans. When youngsters get rowdy, they become more threatening.
Thin stainless steel fish spatula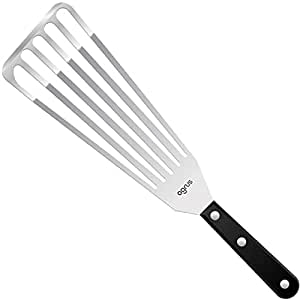 This may appear odd, but I find the design of this spatula to be really handy for the majority of my flipping needs. It is suitable for over-medium eggs, pancakes, delicate meatballs, or flipping palmiers if it is delicate enough for fish.
Egg Slicer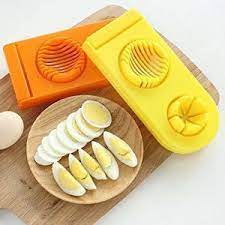 It's difficult to imagine cavemen living without an egg cutter. They might still be around if they weren't so preoccupied with slicing their eggs by hand.
Cut-Resistant Gloves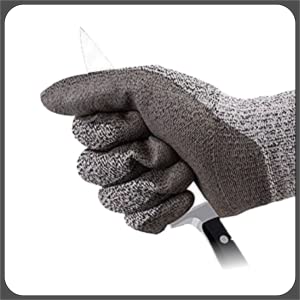 Don't use a mandoline without these gloves (this is based on personal experience and possibly an ER visit). They'll magically keep your fingertips from being slashed, which is a good thing.
Grilling Pan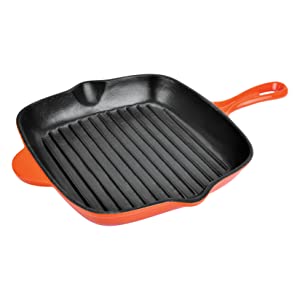 Starting the grill outside to cook two steaks might be a nuisance, which is where a decent grill pan comes in. This one will cook evenly and with great grill marks. So eat your rib eye and remain indoors.
Knife with a Crinkle Cut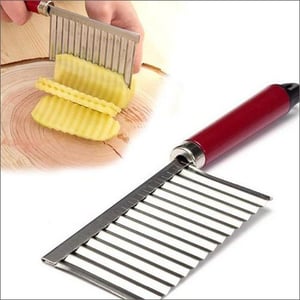 Any child will tell you that crinkle-cut carrots, potatoes, and other vegetables taste nicer, and this knife will do the job perfectly.
Jar Opener with a Comfort Grip
Prepare to take on a\ny jar in the cabinet, even the most difficult ones. This one has been around since the grandparents were struggling with stuck lids and saying things like, "What the heck is going on with this gosh darn jar
13. Baking sheets insulated
These are secret weapons you didn't know you needed! These baking sheets' insulation ensures consistent baking and browning of cookies and sweets. There are no scorched bottoms.
14. Spill Stopper
Relax, because the days of spaghetti pots boiling over are over. Put this spillstopper in place, set the timer, and return to your podcast.
15. Double Hamburger Press
Was there a hamburger press out on the range? Who cares; it's called progress, and we now have it. Use it to consistently produce beautiful, uniform patties. Those cattlemen would be blown away.
16. Electric Pepper Mill
Obviously, whoever invented the two-handed pepper mill never had to season a steak with one hand soaked in meat juices. This one-handed electric grinder will quickly become your favorite cooking tool.
17. Micro plane Grater
Micro plane graters are underappreciated. This unassuming gadget that looks like a huge nail file can make life so much easier, from creating perfect lemon zest to shaving off flawless Parmesan crumbs.
18. Cruet of Olive Oil
Transfer the olive oil from the large jug on the counter to this sleek glass cruet. Cooking time can be saved by not having to unscrew the cap every time.
19. Slicer for apples
It's unclear how mothers of the past managed without an apple slicer, but it could be the reason they were so grumpy. Anyone who can slice apples perfectly every time will be content to do so all day.
20. Citrus Juicer
Don't bother with the other expensive juicers; furthermore, for all Type A juicers, bend the rind over and over again to extract that last, precious bit of juice.
21. Immersion Blender
Immersion blenders are quickly becoming a popular kitchen tool for everything from smoothies to soups to coffee drinks. As a result, everyone can cease causing them harm by mixing items by hand.
22. Ice Cream Scoops
Ice cream scoops are useful for more than just scooping ice cream. They make the ideal amount of cookie dough and, best of all; they can be used to serve mashed potatoes. Actually, these should be termed mashed potato scoops.
23. Mini Measuring Cup
This indispensable little measuring cup is the simplest way to measure the olive oil and anything else. Measurement spoons are considerably easier to pour and read.
24. Mortar & Pestle
A mortar and pestle are ideal for grinding spices and seeds as well as creating guacamole. It's also one of those things that just sitting on the counter shouts serious cook.
25. Electric Water Kettle
Everyone will wonder how they survived without an electric kettle once one is installed in the kitchen. Pour-over coffee, teas, and instant soups will be simpler and faster to prepare.