Those days are gone when travelling required a meeting with a travel agent, a professional travel booker who held the keys to the mystery of airline reservations, hotel reservations, car reservations, package deals, and attractions. The internet has altered travel planning in numerous ways. For starters, travel is becoming more common and frequent, and the internet allows travellers to make last-minute decisions with a few clicks. It also allows travellers to conduct independent research, such as viewing photos of destination properties and services, reading user reviews, and changing or adjusting their schedules as needed. This is convenient, but for many years, this style of travel planning required travellers to read between the lines on hotel websites, cross their fingers that the car rental company they chose was reputable, and navigate the sometimes-complex rules and conditions of airline reservation services. The introduction of travel planning websites, which combine many of these features on a single website that connects all of the pieces of travel planning, research, and booking together, has simplified the process of planning a business trip or a getaway.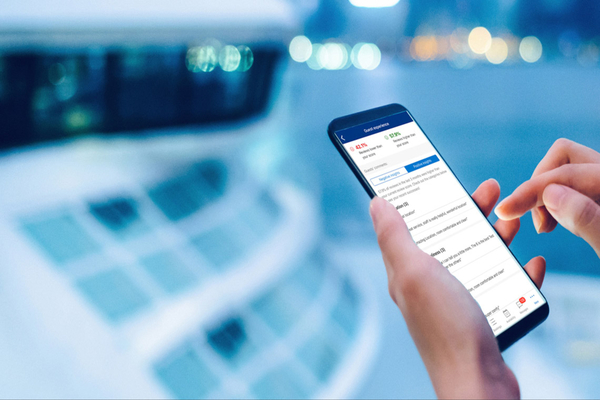 Booking.com is one of the market's most comprehensive travel booking sites. Its offerings are extensive, and the interface allows both inexperienced and seasoned travellers to make travel arrangements without the hassle of navigating multiple sites and coordinating payments across multiple platforms. I approached this Booking.com review from the perspective of a customer, evaluating the customer's journey through the site.
Booking.com is an online travel agency (OTA) that provides flights, car rentals, attractions, and airport taxis, but its main focus is on booking various types of accommodations. Apart from traditional hotels, it allows you to book almost any type of accommodation, including apartments, hostels, homestays, bed and breakfasts, and villas!
Booking.com Accommodations
Booking.com's strength is in booking one-of-a-kind accommodations for your next holiday. Apart from traditional hotels, you can also look for apartments, bed and breakfasts, hostels, villas, resorts, homestays, and even boats! Using the main search box, you will be able to see everything that is available.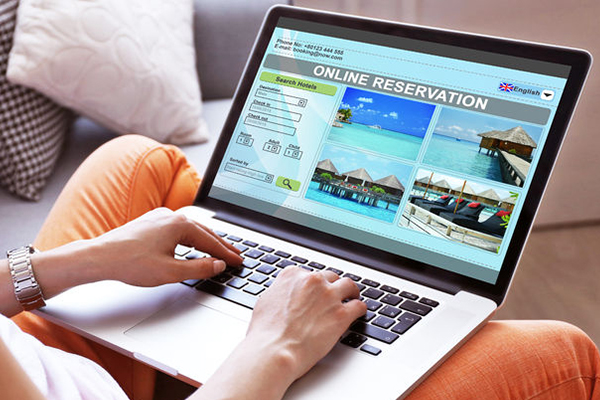 What Can You Book on Booking.com?
Booking.com provides access to almost everything except the kitchen sink, which travellers can probably book if they choose the right property. Flights, hotels, "stays" (rentals of privately owned apartments, homes, cabins, and cottages), car rentals, and any combination of these options are available. There are also options to reserve airport taxis and tickets or passes to local museums, shows, and attractions. Flight options include all major airlines as well as a number of smaller or regional airlines, and they can be sorted by airline, number of stops, duration, and a variety of departure and arrival times. The flight results are organised into three categories: "Best," "Cheapest," and "Fastest," allowing travellers to tailor their flight selections.
A similar search window is available for lodging options, which includes check-in and check-out dates, location with neighbourhood options, the number of guests, and the number of rooms requested. As with the flight search, a variety of filters are available to help customers tailor the search to their specific needs. Budget, amenities, distance to attractions, sustainability, health and safety protocols, accessibility, and both site-assigned and customer review ratings are examples of filters. If the customer has entered them, the rental car reservation system will carry over the travel dates from the flight and hotel reservations. Customers can choose their preferred car rental company and vehicle size, as well as filter by price, mileage, and transmission type. The search results include company reviews and star ratings, as well as details about payment and cancellation policies. Booking.com breaks down the cost of the rental after customers have chosen a car, separating out the rental cost and various taxes and fees. Customers are also given the option of selecting or declining additional insurance coverage.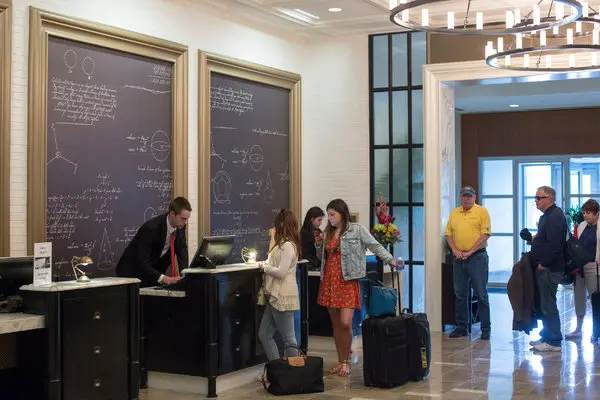 The Airport Taxi reservation system on Booking.com connects users with local taxi drivers to avoid long lines after flights. A driver will be assigned to the booking, track the flight in real time, and arrive at the designated location shortly thereafter, according to the reservation page. Customers can choose the vehicle size (the search page includes the number of people and suitcases each vehicle can handle), make notes about any special requirements (child seats, assistance for passenger accessibility), and leave a tip for the driver. Booking the taxi secures a predetermined cost for the trip, and customers can choose to book a return trip at the same time or later in their journey. Tickets and passes for local attractions can also be purchased or reserved through Booking.com. Customers can enter their location to see a list of nearby museums, parks, theatres, tourist attractions, and activities. Selecting one of the options opens a page with details, reviews, cancellation policies, and maps, as well as a date, time (if applicable), and number of tickets selection options. The descriptions also include any visitor requirements and location limitations, as well as accessibility compliance and public transportation options. Finally, Booking.com includes a link for customers who want to list their properties as "stay" rental options for other Booking.com customers.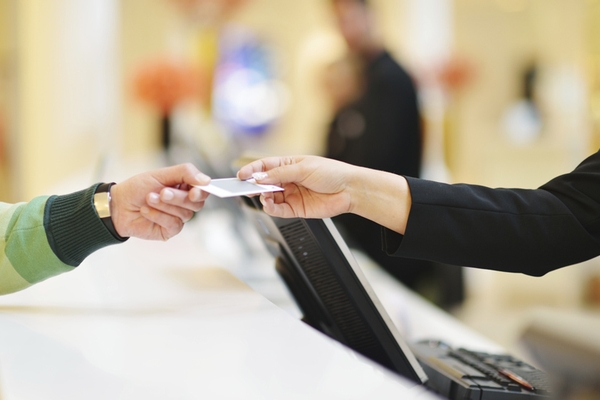 How Does It Work?
On the landing page, Booking.com offers several menu options for customers to choose from. Customers choose the services they want to book (more can be added later) and proceed through the search screens, filtering results, reading through options, saving favourites, and finally adding the services they want to a trolley and checking out.
For customers who aren't quite ready to book their trip, the site also provides a variety of researched destination guides. Customers can read more about the location, learn more about the neighbourhoods where they can stay, and read commentary about local traditions and customs by clicking into areas that interest them.
Booking.com allows international customers (or domestic customers travelling internationally) to select their preferred language and currency. Once chosen, these options remain consistent across all pages until changed.
Discounts and Prices
The reference page for Booking.com explains how its service works, how it approves contracts with travel companies, and how it makes money. The customer is not charged any booking fees, but hosts and travel companies pay a commission to Booking.com after the trip is completed. Booking.com provides several ways to save money right away. The first is a free Booking.com account, which allows customers to save their searches, favourites, and travel plans while also receiving a percentage off all travel booked through the site. There are several "Genius Levels": the more you use Booking.com, the more benefits and discounts you will receive on your future trips.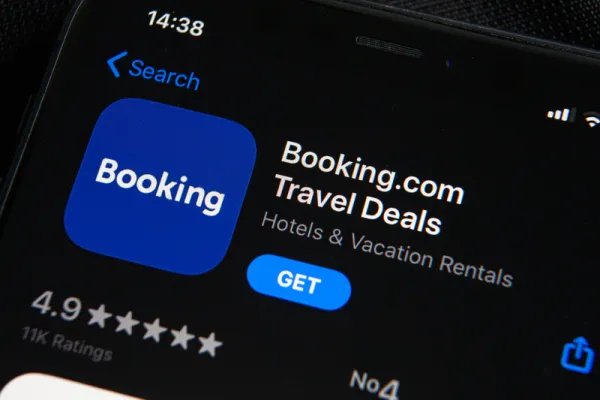 Cancellation or Travel Changes
Cancellation and adjustment policies at Booking.com are determined by the policies of the individual businesses with which the customer makes a reservation through Booking.com. This means that customers may be able to cancel or reschedule a booking for free until a certain date, after which a cancellation fee will apply. In other cases, the reservation may be held with a credit card but not charged until the trip takes place, and it can be cancelled at any time. In some cases, customers will be charged the full fare even if they do not complete the trip. These policies are not set by Booking.com, but the company prides itself on being transparent in communicating them to customers in a clear manner to avoid confusion.
Customer Support
The question-mark icon in the top banner of the Booking.com landing page leads to customer service. It also appears in other places where additional information is available or required. Customer service information can also be found at the bottom of each page via a text link. Service is available 24 hours a day, seven days a week to help you before, during, and after your trip.