India, the land of diversity, has always been a center stage of surprises for the entire world. This diversity is evident in the languages, communities, climates, cultures, traditions, and, most importantly, cuisines that continue to captivate people from all over the world. These cuisines not only reflect India's diverse culture, but also serve as a focal point for foodies. Himachal Pradesh, known as the Devbhoomi or Land of Gods, is one such state that, in addition to snow-capped mountains, green valleys, scenic vistas, a tranquil environment, and clean air, offers a diverse range of cuisines for visitors to sample. The post compiles a list of mouth-watering and well-known Himachal Pradesh foods that you should try on your next visit to this wonderful state.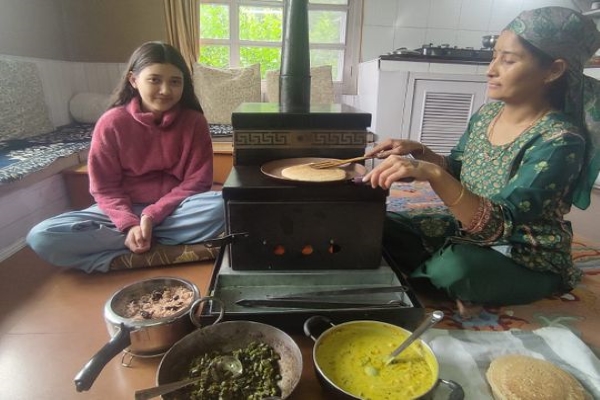 The snow-clad mountains, the lush green valleys, the freshness in the air, and the tranquility in the environment are just a few of the characteristics that best describe Himachal Pradesh. And you missed a big surprise that Himachal has in store for its loyal visitors. The delicious food. The Himachali people will pour their hearts out in their dishes, from road vendors to authentic cafes and restaurants. So, on your next trip to this lovely state, don't forget to try some of the delectable dishes on offer.
Himachal Pradesh's Top 10 Traditional Foods
Himachal Pradesh cuisine is heavily influenced by neighboring states such as Punjabi and neighboring countries such as Tibetan cuisine. The locals here prefer exceptionally tangy and spicy foods. Himachal Pradesh's menu options and dishes reflect the state's people's energetic but simple way of life.
1. Dhaam
Dhaam is a complete meal that is rich in flavor and nutrients. It's more like what you'd call thali in some Indian states. The dish consists of a spicy red kidney bean curry, fried dal, aromatic rice, boor ki kadi, curd, sweets, salad, and jaggery. This wholesome and delicious Himachal Pradesh cuisine is typically enjoyed by locals during festivals, weddings, and other important occasions. Furthermore, special chefs known as botis work in Himachal restaurants to prepare the most flavorful dhaam for customers. So, the next time you're in Himachal Pradesh, make sure to try this delectable dish at least once.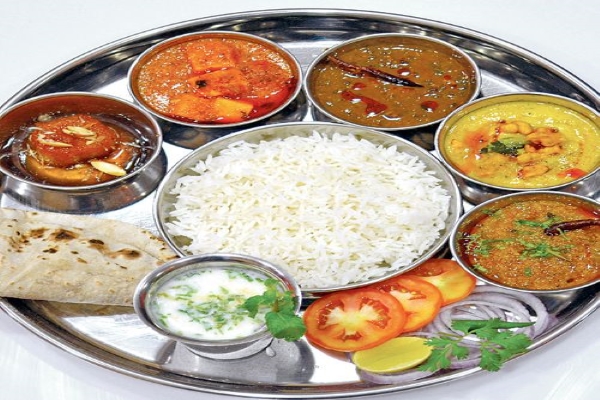 2. Madra
Madra or chana madra, a Himachal Pradesh delicacy, is a special dish that showcases the state's unique food culture. It is made with soaked chickpeas or vegetables and a variety of spices such as cumin, cardamom, cloves, cinnamon, coriander powder, and turmeric powder to give it a rich flavor. This delectable dish can be found in any restaurant in Himachal. Yes, it's that well-known! This popular Himachal Pradesh dish, like dhaam, is commonly prepared by locals during festivals and other special occasions.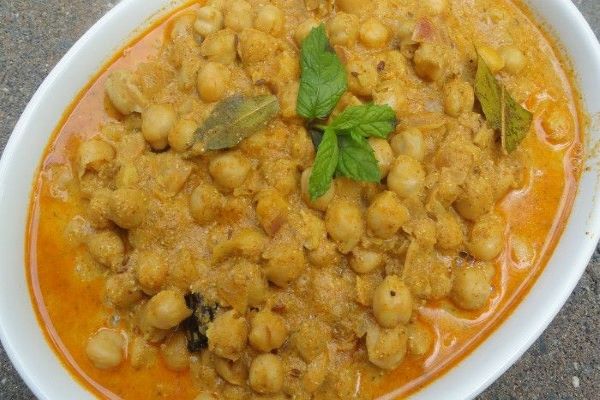 3. Siddu
Siddu, one of Himachal Pradesh's most popular traditional foods, is a must-try for anyone visiting the state. It's essentially a local bun with a unique filling. Before cooking, a dough of wheat flour and yeast is filled with fat to make siddu. What makes it unique and delicious is how it is prepared. The dough is first roasted over a direct flame for a few minutes. The same dough is then steamed until it is completely cooked. Locals use this special cooking method to preserve the flavor and nutrients. Doesn't that sound amazing?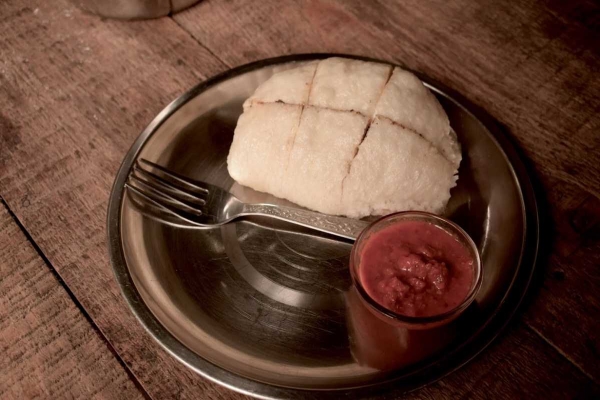 4.Babru
Although it resembles the kachoris found in North India, babru is prepared differently and has a distinct flavor. This delicious Himachal Pradesh dish is a flattened bread or puri made of wheat flour. It is stuffed with black gramme paste and served with sweet tamarind chutney in most local eateries across the state. You can also eat it with chana madra; it tastes just as good that way. You'll forget about regular kachoris once you've tried babru.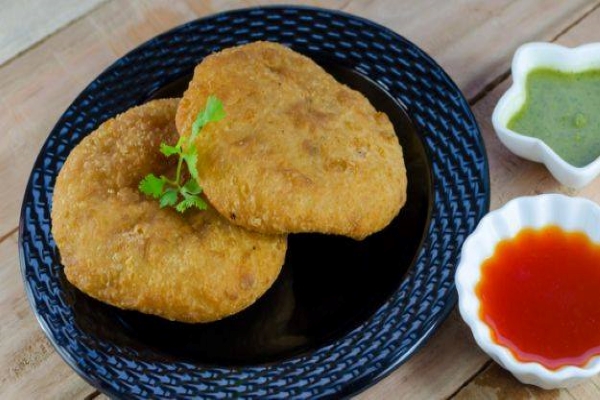 5. Kullu Trout Fish
If you like fish, this non-vegetarian delicacy in Himachal Pradesh is a must-try. Kullu trout is prepared in a unique way by marinating the fish and cooking it with few spices to preserve the flavor and nutrients of the trout. For added flavor, the fish is pan-fried in mustard oil and topped with a light lemon-onion sauce. Most restaurants serve this popular Himachal Pradesh dish with boiled vegetables and rice, making it a filling and nutritious lunch or dinner option.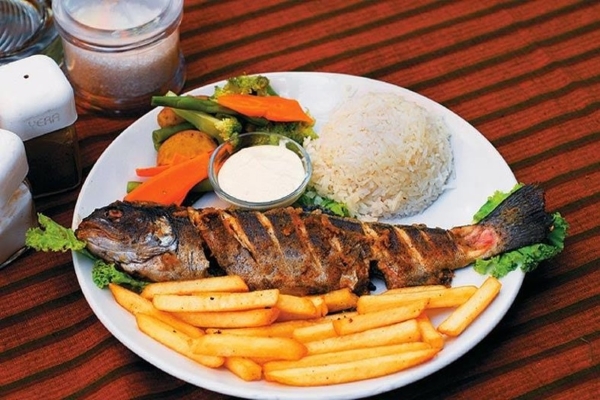 6.Tibetan Thukpa
Himachal is home to a large number of Tibetan Buddhists, with a strong Tibetan influence in the state's north. As a result, you'll find a variety of delectable Tibetan dishes in the restaurants that dot Himachal Pradesh. Tibetan thukpa is one such delicacy that connoisseurs must try. It is essentially a noodle soup that can be made with or without meat. The vegetarian option includes a variety of fresh vegetables such as carrots, onions, tomatoes, and cabbage, as well as boiled noodles. Non-vegetarian thukpa is made with both vegetables and chicken or meat. This amazing noodle soup is enhanced with ginger-garlic paste, chilies, and sauces, making it a must-try.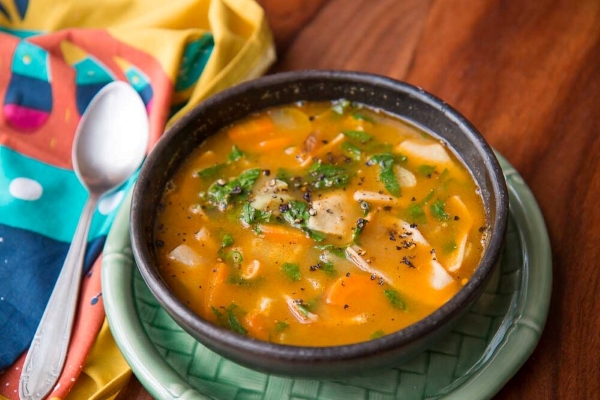 7.Tudkiya Bhath
Tudkiya Bhath is an authentic Himachal Pradesh pulao prepared by pahadi people in their own unique style. What distinguishes it? The dish is not only cooked with Indian spices, but an additional addition to the lentils, potatoes, and yoghurt, as well as onion, tomatoes, garlic, cinnamon, and cardamom, gives this dish such a great flavor that you will want it again and again. Tudkiya Bath is best served with mashed dal and a few drops of lime juice.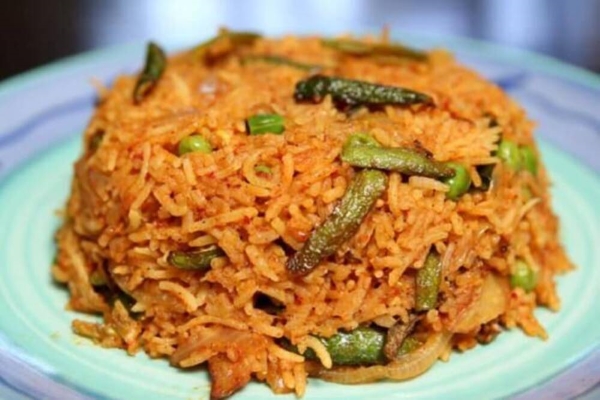 8.Kaale Channe ka Khatta
It is a traditional Pahari dish with a sour flavor that is typically served with rice. This dish is typically paired with Madra. You now know what not to miss when visiting Himachal Pradesh. These delectable treats simply enhance your travelling experience. Isn't travelling about immersing oneself in a culture?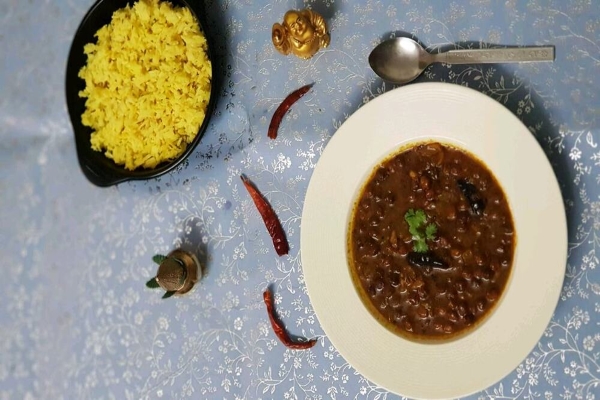 9. Chha Gosht
Chha Gosht is a traditional Himachal dish that is a firm favorite among non-vegetarians. Yes, if you enjoy non-vegetarian cuisine, nothing beats this delectable dish. Chha Gosht is a dish made with marinated lamb that is cooked in a gramme flour and yoghurt gravy. The addition of Indian spices such as coriander powder, cinnamon, cardamoms, asafoetida, bay leaves, cloves, and red chilli powder, as well as vegetables such as ginger-garlic paste, green chilies, and onions, enhances the flavor of this dish. This delicacy will delight your taste buds as well as your other senses of smell and sight. Although it is indigenous to Chamba, it is widely available throughout the state.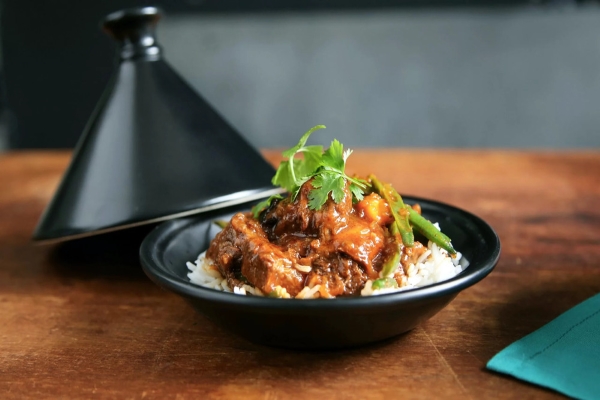 10. Aktori
Aktori is a type of cake or pancake made with buckwheat leaves that is popular in Himachal Pradesh. This delectable dish originated in the beautiful Spiti Valley and is now considered a delicacy throughout the state. Buckwheat leaves are cooked in wheat flour with other ingredients such as milk, water, sugar, and baking soda to make aktori. Aktori is a popular festival food and one of Himachal Pradesh's best cuisines. It is simple to prepare and delicious. It will taste even better if you drizzle it with ghee or honey.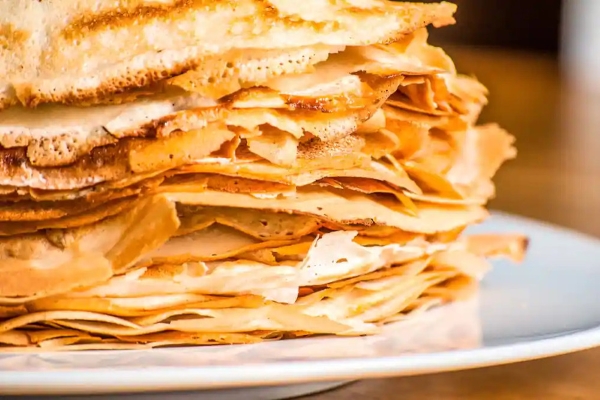 11. Bhey
This Himachal Pradesh traditional dish is one of the most popular dishes you should try on your next vacation. To make bhey, lotus stems are cut into slices and cooked in ginger, garlic, onion, gramme flour, and a variety of spices for a mouthwatering flavor. The dish is available in a variety of restaurants throughout the state, so you can sample it whenever the mood strikes you.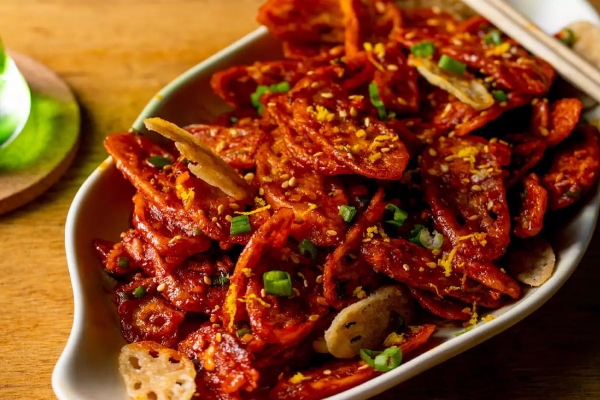 12. Mittha
Mittha is one of the most delectable Himachal Pradesh dishes that you should try. The best thing about Himachali cuisine is that it is available throughout the state. In terms of Mittha preparation, this sweet dish is typically made on special occasions and features rice, dry fruits, and raisins as key ingredients. If your meals are incomplete without a dessert, Mittha deserves to be tried. The flavor is so divine that it will leave you wanting more.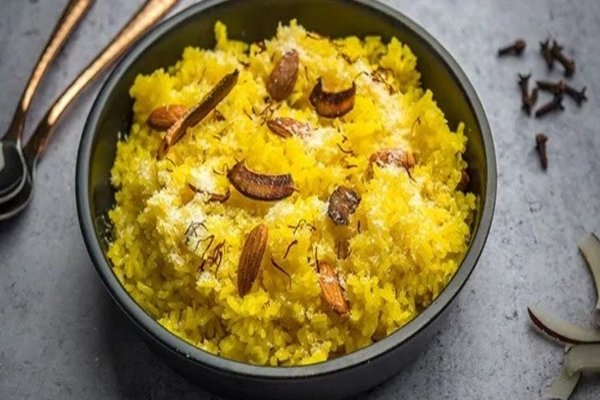 Now that you are aware of the famous Himachal Pradesh food items that reflect the state's rich food culture, make sure you try the majority of them during your visit to this heavenly destination.