Decathlon, the well-known sporting goods retailer, has positioned itself as a one-stop shop for all of your athletic requirements. They provides an unrivalled shopping experience for sports enthusiasts, with a large product selection and a commitment to quality. In this blog post, we will look at five convincing reasons why Decathlon should be your one-stop shop for all of your sporting needs. They are simply a sporting goods store, it's an engaging experience and a paradise for athletes of all levels. They transformed the way people think about sports, with over 1,600 outlets in over 60 countries. The company's strategy is based on the belief that sports should be accessible to everyone, hence it offers high-quality equipment and apparel at reasonable costs. Moreover they welcomes you to unleash the athlete within, whether you are a seasoned professional or a beginner.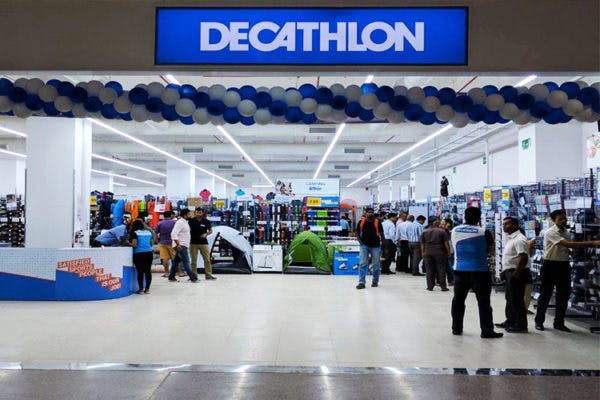 Various Sports Equipment:
Decathlon has an outstanding assortment of sports equipment, catering to a wide range of sports and hobbies. They has covered whether you are a runner, a biker, or a yoga aficionado. Their vast product selection ensures that you may get everything you need under one roof, from specialised gear to general sports equipment. This convenience saves you time and effort, allowing you to focus on your favourite hobbies rather than looking for individual things across many stores.
Unrivalled Value for Money:
Decathlon is well-known for its devotion to value without sacrificing quality. The brand makes and distributes its own products, removing the need for intermediaries and thereby lowering expenses. Decathlon's direct-to-consumer strategy allows it to sell products at cheap costs, making sports more accessible to a wider audience. Whether you're a novice or an experienced athlete, you can discover reasonably priced equipment that matches your needs, ensuring you get the most bang for your buck.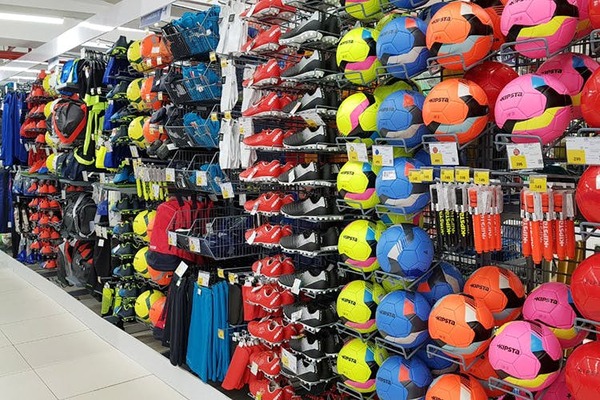 Quality and innovation are prioritised:
Decathlon is quite proud of the high quality of its products. Each item is rigorously tested to verify its longevity, performance, and safety. Decathlon tries to innovate and improve their services by involving a committed team of specialists and athletes in the product development process. They continues at the forefront of sports equipment innovation, whether it's sophisticated materials, ergonomic designs, or cutting-edge technologies, ensuring that you get top-notch gear that improves your performance and enjoyment.
Sports with an Inclusive Approach:
Decathlon believes that sports should be available to everyone, regardless of age, skill level, or financial means. This inclusive mindset is mirrored in their product line, which covers a broad range of sports and activities. Furthermore, they provides products in a variety of sizes, guaranteeing that people of different body shapes can find appropriate clothing. Decathlon's dedication to diversity extends beyond products, with community activities, workshops, and projects promoting sports and encouraging participation. Decathlon represents a brand that promotes diversity and fosters a sense of belonging in the sports community.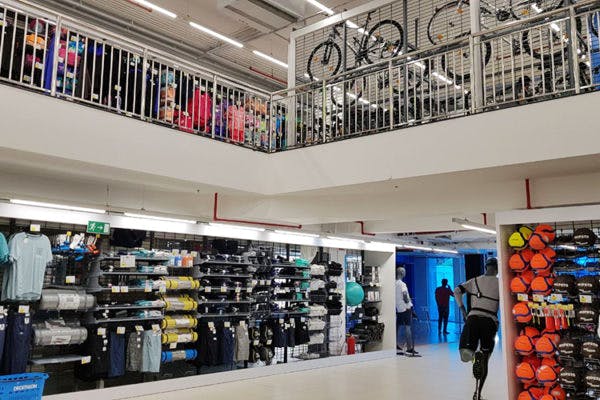 Outstanding Customer Service and Support:
Decathlon is well-known for providing excellent customer service and assistance. Their experienced and pleasant staff is always ready to help you, whether you need guidance on product selection or after-sales support. They also offers extensive warranties and return policies, providing you confidence in your purchase. Furthermore, its web platform provides thorough product descriptions, customer reviews, and sizing guides to help customers make informed purchasing decisions. They are trustworthy sports partner because of its emphasis on client happiness.
Decathlon stands out as a one-stop shop for all of your sporting needs, with a diverse selection of sports equipment, outstanding value for money, an emphasis on quality and innovation, an inclusive attitude to sports, and excellent customer service and support. Decathlon allows you to save time, money, and effort while receiving high-quality gear that enhances your sporting experience. They have everything you need to pursue your passion and achieve your goals, whether you're a novice or a seasoned athlete. Make it your reliable partner on your athletic path.