Sport is one of those things in which you will have to look hard to find someone who is uninterested. Most people have an interest in a sport, whether it's football, cricket, rugby, swimming, or athletics, whether they watch or participate. Do you want to know who the most likely winners of the FIFA World Cup in Qatar are? This article will outline the top ten favourites to win the FIFA World Cup in 2022, taking a variety of factors into account.
Do you want to know who the leading contenders are for the FIFA World Cup in Qatar? The World Cup is about to begin in Qatar, and it will undoubtedly be historic. The World Cup is one of the most important sporting events in the world, and this year's edition is sure to be exciting. All of the participating national teams have extensive experience playing together at the international level.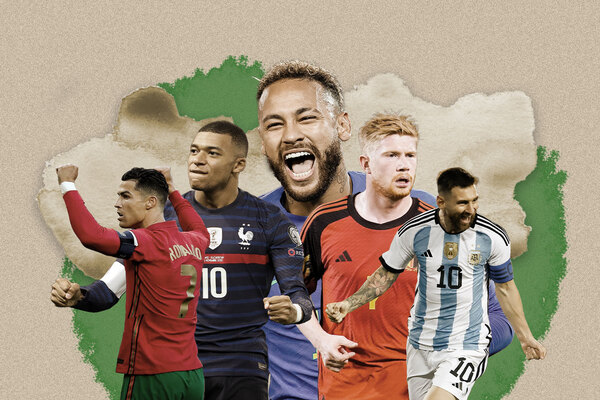 Who Will Win The FIFA World Cup 2022?
Denmark
Denmark has proven to be a formidable opponent for any team competing at the international level. They also have a study team spirit, as evidenced by the difficulties they faced during Euro 2020. The national team has embraced the challenges they've faced and is completely focused on winning the upcoming FIFA World Cup in 2022.
Belgium
Belgium is also a strong contender to win this World Cup following their third-place finish in the previous competition, as well as their current standing in the UEFA Nations League. They have safely qualified for the FIFA World Cup Finals in Qatar, and they are a team to watch.
Portugal
In Euro 2020, Portugal was defeated by the aforementioned Belgium. However, Fernando Santos' team has a chance to advance to the World Cup finals because they have a plethora of world-class players. In addition, Cristiano Ronaldo will play in order to help his team reach new heights.
The Netherlands
After failing to qualify for both Euro 2016 and the previous world cup, the Dutch national team has steadily improved and, as a result, they have a good chance of winning this major international trophy.
Germany
The German team was unable to flourish four years after winning the tournament in 2014. This was extremely humiliating for the German team, who had previously been eliminated in the group stage of the competition in 2018. They have, however, returned with a bang and an incredibly strong squad ready to compete in the FIFA World Cup in 2022.
Spain
The Spanish team has always been a strong contender, and while their performance in the 2018 World Cup was disappointing, their squad for the 2022 competition is full of young, talented players who could make them a force to be reckoned with in this tournament.
England
England reached the Euro 2020 final, and while defeat was not easy, Gareth Southgate's team will have a chance to prove themselves in Qatar. They also have a number of highly skilled new players on their roster who are eager to shine without the baggage of the past. As a result, England is unquestionably one of the favourites to win the World Cup in Qatar this time around.
Argentina
Lionel Messi will make his final attempt to win the World Cup in Qatar after lifting the Copa America trophy in 2021. While they have not been as impressive as the Brazilian national team, they are a squad full of highly talented players eager to prove themselves on a global stage.
France
France is the reigning World Cup champion and one of the favourites to win the tournament in Qatar. As a result, it is not surprising to see them mentioned among some of the best teams in the world, as they have numerous stars on their roster who can play a key role in a successful run in this tournament.
Brazil
Brazil, the five-time winner of this infamous trophy, is back stronger than ever. Their talented squad includes world-class players such as Neymar, Alisson, Philippe Coutinho, and Gabriel Martinelli. Brazilian fans will agree that it is time for their team to reclaim the trophy after a 20-year absence, and they are unquestionably the favourite currently competing in the World Cup in Qatar.